Technical Debt is a real thing especially for Mid-market companies! CxOs in these firms have long resisted the adoption of new #CX platforms due to the enormous cost and impact on current operations.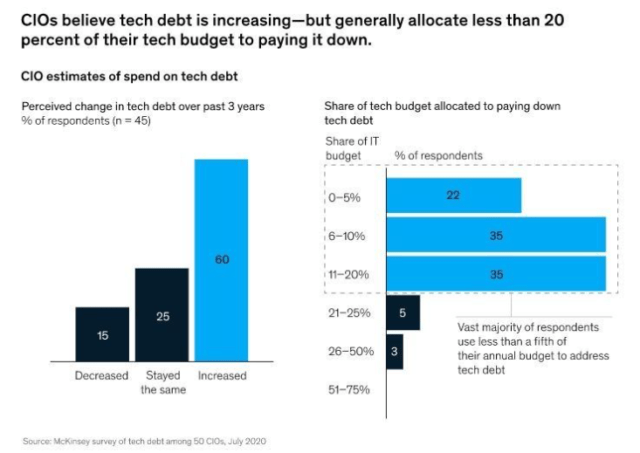 However, their mindsets have changed significantly over the past few years. CIOs are now eager to embark on game-changing and seamless CX transformations. So what has changed?
Continued high consumer spending, leading to industry-leading growth and strong financial balance sheets
Adapt business faster – Changing consumer behavior, exasperated by supply chain volatility
Widespread adoption of SaaS and Low Code solutions – Lower CapEx costs for CX transformation
Convergence of Telephony, Data, and applications – Manage and deliver better ROI on customer initiatives
But before they dive into the deep end of CX platforms, it is vital to prepare for it. We usually advise CxOs to invest in a 'Design-Driven CX Transformation" approach:
Visualize the future state of the business (in 3-5 years) – what are your business objectives? (O)
Design a desired end-state customer journey to achieve your business objectives (CX)
Identify the KPI metrics to measure this transformation and how you can impact them. (KR)
Define a technology architecture to deliver on the desired customer journey
Build on your legacy apps and prioritize your technology stack investments
Evaluate vendors based on their fit into your technology stack and future desired state
Adopting a technology as a shining new object may yield short-term results, but a design-driven approach works best for sustained value from SaaS investments!